Hogar Global
15% discount on the premium for being comprehensive customer if the community is assured on Mutual Owners

.

Suitable

to ownership of property coverage (if owner, lessor or

lessee)

.

Up to 40% off hiring a franchise as

collateral.

P

erfectly complementary to the policy of Communities Owners Mutual guarantees, you not have to pay duplicate

guarantees.

15% discount as collateral, if the house has

less than 10 years

.

A

dditional coverage to cover the risk of

unpaid rent

.

Up to 15% discount depending guarantees

protection measures

Possibility of

expanding coverage

at any time

within a wide range (optional coverages

)

.

Up to 10% discount depending on the amount of capital

insured

Up to 15% discount if the home as collateral has made

rehabilitations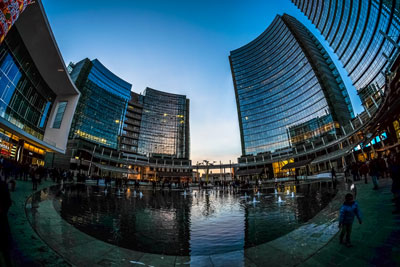 Mutual

Alquiler
So far no one protected him from the eventualities that involves renting a home, therefore Owners Mutual has created a new safe for you to stop taking unnecessary risks.
With the coverage offered by this insurance, you can recover unpaid rental income for your tenant .. In addition, we will put in the hands of expert lawyers eviction process, so you can have your floor as soon as possible. And if the defaulter tenant perform vandalized or stolen, on the continent of your home, we compensate for damages.
This is a very complete product and at a reduced cost.
ADVANTAGE:
We help you make an appropriate selection

of the tenant

.

With the coverage offered by this insurance, you can recover unpaid rents for their

tenants

.

We ensure their interests making available regain their homes as soon as

possible

.

Should the defaulter tenant before leaving your home, do vandalized or stolen, on the continent of it, we will compensate

for damages

.

Reconditioning service we provide housing, through personalized pricing and

preferential rates

.

If you want to take out insurance for a group of holiday, you get improved conditions depending on the risk characteristics, for example vertical property, complete owner's equity

.

.

The

premium is considered

a deductible expense for the determination of net income

from real estate

.
Mutua Edificio Selección Plus
Owners Mutual offers a high-end product specially designed for communities of owners and property owners. It is safe with flexibility to adapt in coverage and cost to the needs of your building.
The dynamic conception of Mutual Insurance Edificio Selección Plus allows you to combine the different coverages and capital adapting them to their requirements.
Besides the usual basic guarantees we offer the possibility of extending your insurance to your liking including a number of additional guarantees.
And as always, we offer the guarantee of our expertise and tradition, ensuring buildings for over 170 years.
We committed to their safety and guarantee your peace of mind.
And you can also benefit from the following advantages:
Get

discounted rates

depending on the

characteristics of the building

.

If your farm has less than 45 years, you may contract guarantees liability and water damage without

Exemption

.

Possibility of obtaining better conditions in the rate if the building is rehabilitated

water pipes

.

Option to incorporate a set of extended warranties that will add value to

your insurance

Annual update of the sum insured by automatic revaluation

of capital

.

free

building inspection

.

Posibilidad de obtener unas mejores condiciones en la tarifa si se han efectuado rehabilitaciones en el edificio.
Mutua Negocio
Mutua Negocio, insurance and flexible special shops.
Owners Mutual offers you a safe measure that allows you to hire the most appropriate to each business coverage.
Our expertise allows us to offer a product with the best market conditions at a competitive price.
Designed to meet the security needs of offices and small and medium business.
Take advantage of our advantages:
Deductions for

protection measures

.

Discount for having insurance on Mutual Community

Owners

.

24

hour assistance

with

emergency repairs

.

Compensation for total or partial

cessation of activity

.